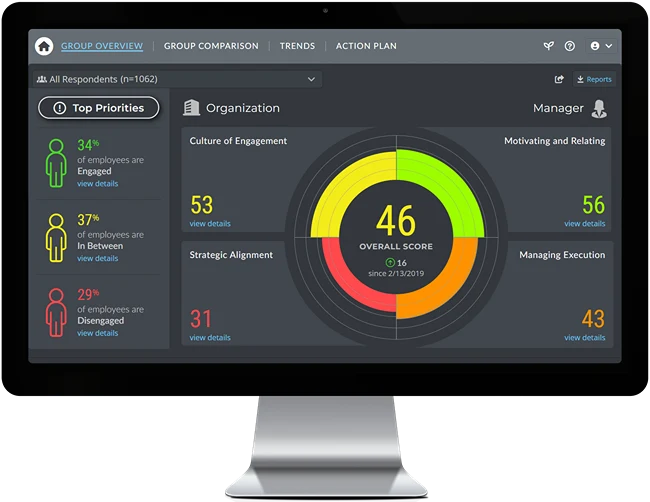 We're in the age of oversharing and over-asking. As opposed to years ago, it's not uncommon for employees to be asked for feedback often. What is common is that based on this feedback, nothing gets done.

So, employees fall into the black hole of, "Why bother?" An employee engagement survey has to be actionable if you want candid feedback and an increased response rate. This depends on how prepared the organization and organization leaders are to not only conduct the survey but act on it.

Are you ready?

1. Why are you conducting the employee survey?
2. Who will you share the survey results with? And why?
3. What is your communication plan and timeline both pre-survey, during the survey process, and post-survey?
4. Are organization leaders committed to this process?
5. Will the organization dedicate resources (time, money etc.) to make the employee survey process work?

What is your implementation plan?

1. Do you have a communication plan lined up with HR?
2. Do you have a letter-of-intent ready to send the employees – explaining the survey process and benefits?
3. Once initiated, will you monitor the survey process? Answer questions? Who will take the lead?
4. Once survey results are in, who will send out the initial result information to employees? What is the timeline?
5. Are organization leaders prepared to place resources and attention on both "centers of excellence" and "centers of opportunity" within the organization?
6. In reviewing the survey information, senior leaders and HR must agree on implementation priorities, roles, and schedule.
7. What is the communication schedule from senior leaders to middle managers to employees?
8. Take action: Action plans must be developed by organization leaders, ideally with their teams, then communicated throughout the organization.
9. All employees understand how the action plans were developed based on their feedback and how these plans benefit them.

An employee engagement survey is only as effective as the actions that happen afterward. Don't fall into the feedback vacuum trap. Surveys are only as meaningful as organization leaders make them. They are a way to give employees a voice about the workplace culture, senior leaders, and more. Be prepared to share the good, the bad, and the ugly. Prepare to celebrate high performing teams and put resources where needed.

Do you want better process and more productivity? Start by asking your employees and follow-up. A company's biggest asset is her workforce.