Some of our clients...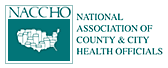 What they're saying...

"The value I am receiving for my investment is very high. We are what I would call a "problem customer" that tries to accommodate everyone's needs... CustomInsight has delivered on every request."

-HR Director
International Consumer Goods Company
---
"Many of my team members had never done a 360 survey before and found the candid feedback very helpful. As follow-up, each team member has incorporated some aspect of the feedback into a development opportunity.
I would highly recommend the tool from a manager's standpoint due to easy administration, automated reports, and timeliness. CustomInsight was very easy to work with and their response rate to emails was incredible."

-Marketing Director
International Healthcare Company
---
"I have used CustomInsight for over 6 years as our source for online surveys... The system is the best I have seen. Reliability is very high, with only typical programming tweaks needed if custom features are added.

[They are] responsive, knowledgeable and a pleasure to work with."

-Principle, HR Consulting Firm
---
"Just to follow-up on the work you have done on 360. I've reviewed the reports that were sent to me and I have to say that the product far, far exceeds my expectations! You did a great job on this project. Thank you for all your efforts to make this happen and happen right!"

-Senior VP, HR
---
"The easiest part of this project, for me, is dealing with your interface and the options it presents...
I appreciate your quick and cogent responses – each one opens possibilities, simplifies life, and reinforces the wisdom in choosing CustomInsight for our solution."

-Project Manager
---
Pro Bono Clients
CustomInsight is proud to provide pro bono services to...