Team Assessment Survey Overview
Great teams create winning organizations.
Now you can make your teams more effective with our leading team assessment survey tool. Our team assessment survey identifies strengths and weaknesses in your teams. Improve trust, skills, and team effectiveness with this team evaluation tool.
It's easy, fast and FREE to try.
Benefits

Superior Performance
& Results

Higher Commitment
& Retention
Greater Collaboration
& Alignment
Highlights
Easy. Anyone can launch in a few quick steps.
Fast. Survey takes only minutes to complete.
Complete. Includes validated survey template.
Smart. Automatic probing provides extra help.
Anonymous. Feedback is aggregated for candor.
Proven. Based on extensive research.
Free Trial. View summary, then upgrade anytime.
Guaranteed. If you're not fully satisfied, it's free.
Categories
Accountability
Agility
Alignment
Clarity
Collaboration
Communication
Decisiveness
Empowerment
Learning
Meetings
Personal Expression
Processes
Reliability
Resources
Support
Transparency
Trust
Includes
Comprehensive Survey. 24 action-oriented behaviors (survey items), organized into key areas.
Interactive Dashboard. Intuitive web-based interface presents both summary and detailed results for big picture and precise action.
Action Planner. Integrated action planning module aligns teams around survey items flagged as top priorities for maximum impact.
1. Leader/admin invites team*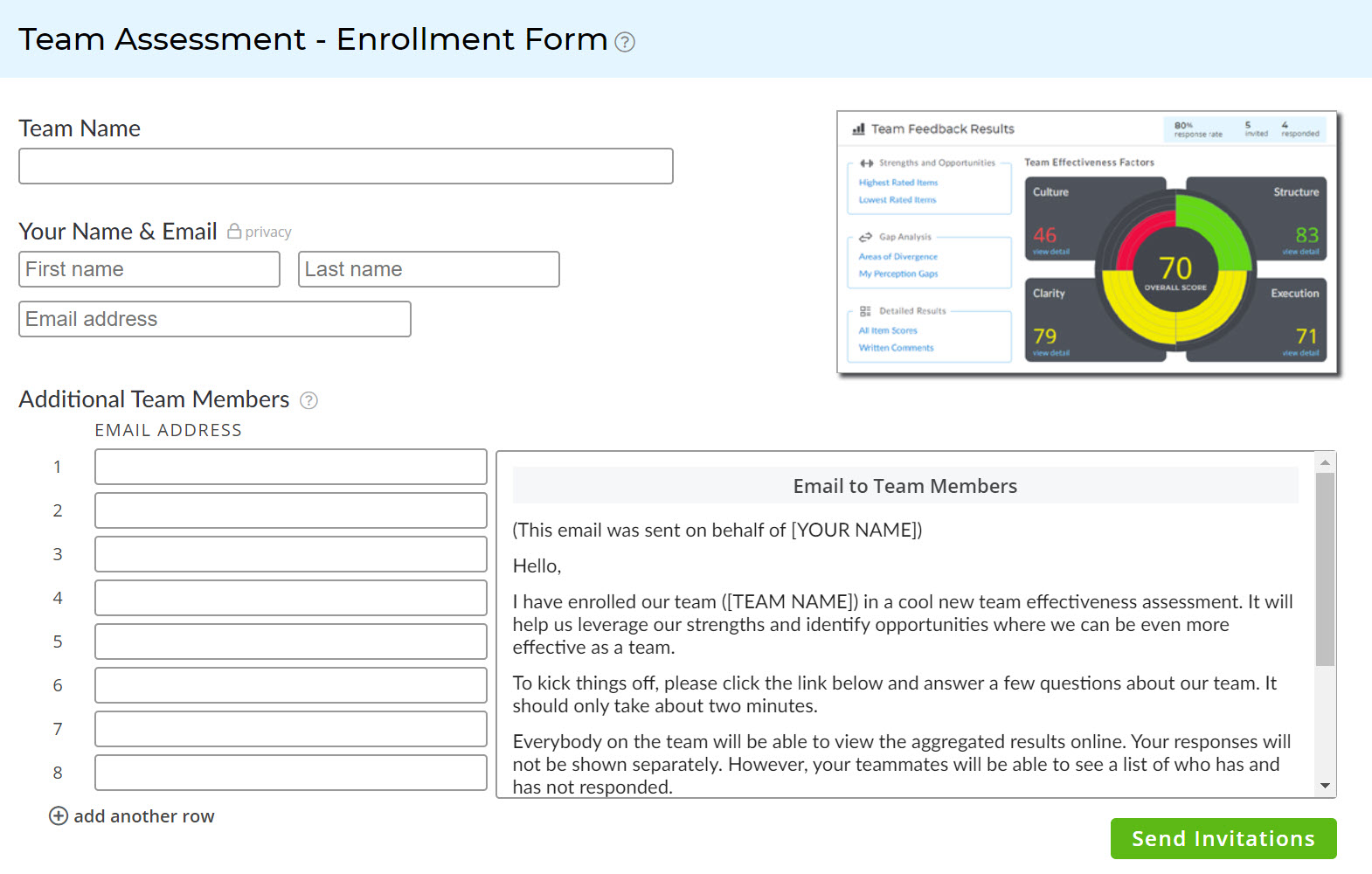 * Can be initiated by any team member or HR.
2. Team completes survey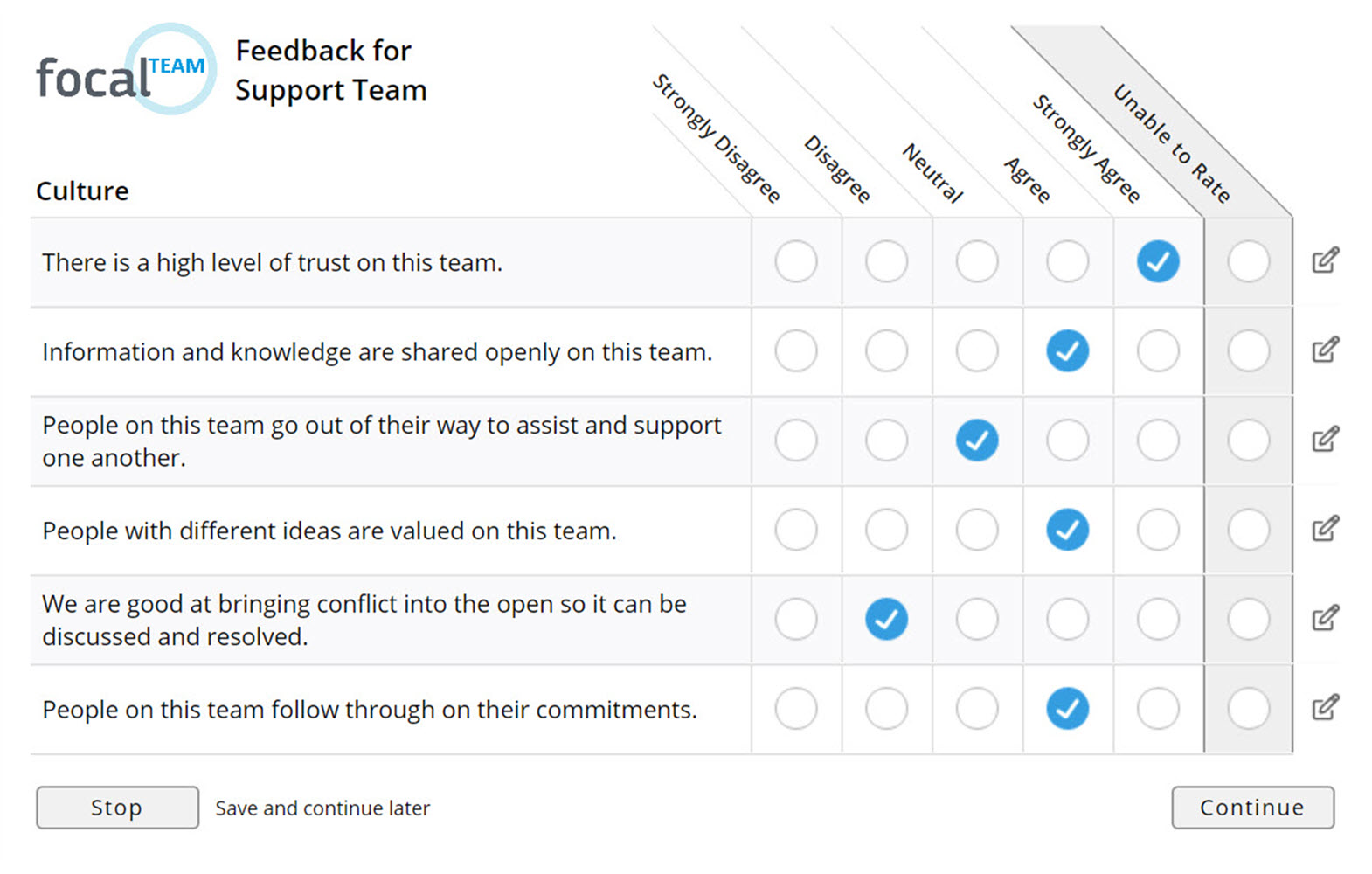 3. Results are shared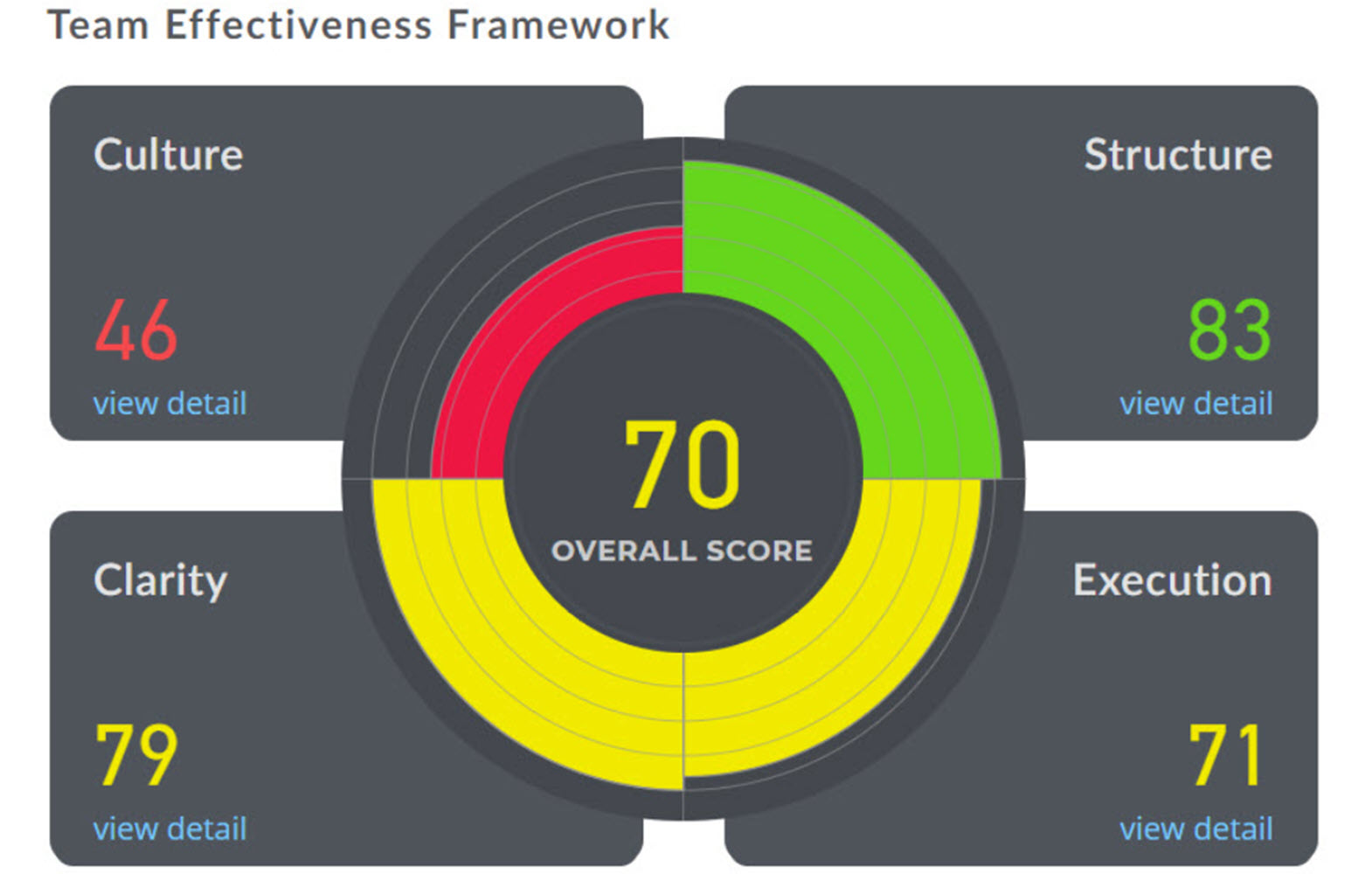 A teamwork assessment survey is an evaluation tool to help improve team performance, identify strengths and weaknesses. Team assessment surveys can improve effectiveness, engagement, and production. Develop skills and dimensions with effective team building exercises.
Ready to see how easy and effective our solution is? Try it now.
Questions? Check our FAQs or contact us.