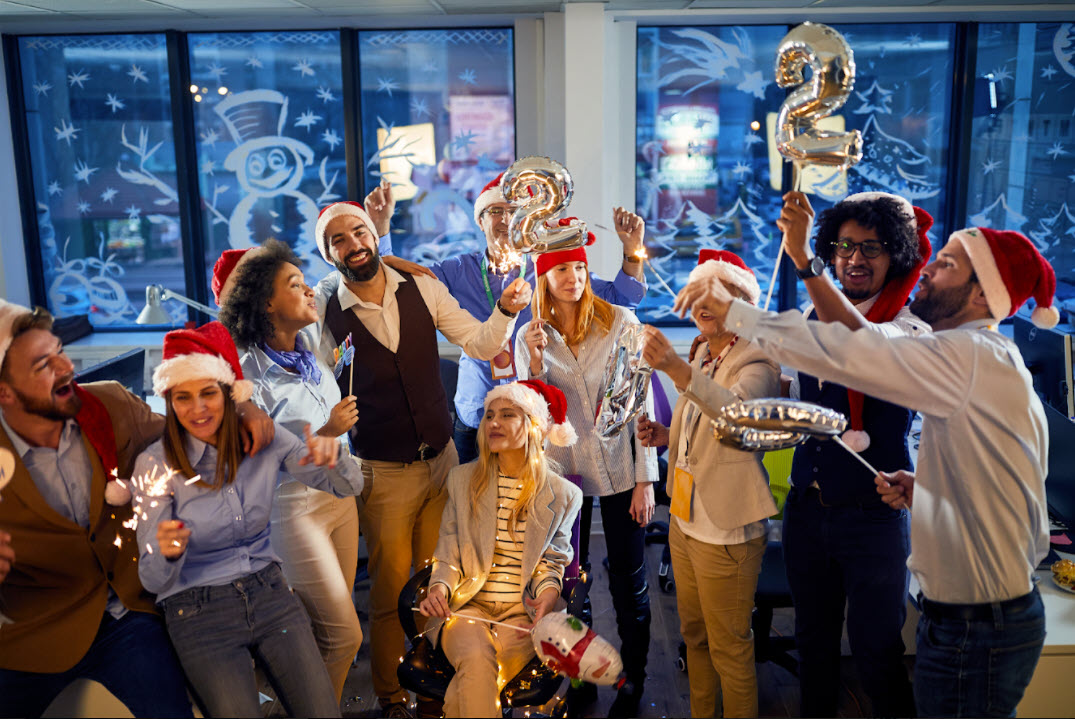 Employee engagement and productivity can plunge during the holiday season. Employees are juggling the end of the fiscal year obligations, reports, and final deadlines. They're asked to come up with budgets for the next year. Employee evaluations are due. Add school holidays, family visits, financial obligations, and the beginning of the flu season on top of almost two years of Covid-19, the holidays can be exhausting.

Thanksgiving is around the corner, and December hits like a freight train, regardless of your employees' religious practices. As an organization, you can keep engagement up, reduce burnout and absenteeism, and find creative, common-sense ways to meet your employees' needs.

1. Be flexible. If there's something organizations should have learned during the last couple of years is the value of their most valuable resource – human talent. Recognize your employees' needs that might include family and financial obligations and more.

2. Unplug. Respect the line between work and home. Do not expect employees to respond to emails or pick up the phone after their have clocked out. Though tempting (I just need one last piece of information.), don't fall in the chat-trap. Boundaries must be respected.

3. Health ( mental and physical) must be a top priority. There are so many ways to promote the mental and physical health of employees during the holidays.

Always comply with Covid-19 safety standards.
Host a flu-shot clinic at the workplace.
Revamp the kitchen – budget for and provide high-energy, nutrient-dense snacks instead of typical "snack food." Connect with a corporate nutritionist for a lunch-n-learn session on how to manage the holiday food buffet and foods (which are usually high-calorie, high-salt, high-sugar foods that impact employees' mental and physical health).
Consider providing lunchtime yoga, meditation, walking clubs and more to bring mindfulness and exercise to the workplace.
Remember the importance of rest, active breaks, and sleep. Educate employees on the importance of shutting down and letting their bodies recover.


4. Build community. The holidays can be lonely. Build meaningful connections with employees. Host a volunteer day. Do a book drive for a local school, food drive for a local food bank, clothing drive for a local shelter. Giving helps build community and purpose.

5. Celebrate! Enjoy the holidays and allow your employees to share their personal, family, and cultural traditions. They can enrich your workplace when managed well. Keep things simple and sincere.

6. Celebrate and recognize your employees and their achievements. Meaningful recognition matters. It increases employee productivity and an organization's profitability. It builds a culture of gratitude, fosters a collaborative work environment, and helps retain top talent.

The holidays are right around the corner. Find creative, sensible, and simple ways to engage your employees. Make them feel valued. And enjoy! It's a time of year to celebrate gratitude and kindness and health. Whether that means inviting employees to a morning gratitude breakfast or handwriting thank you notes, recognize your employees' work, dedication, and talent.

It matters.