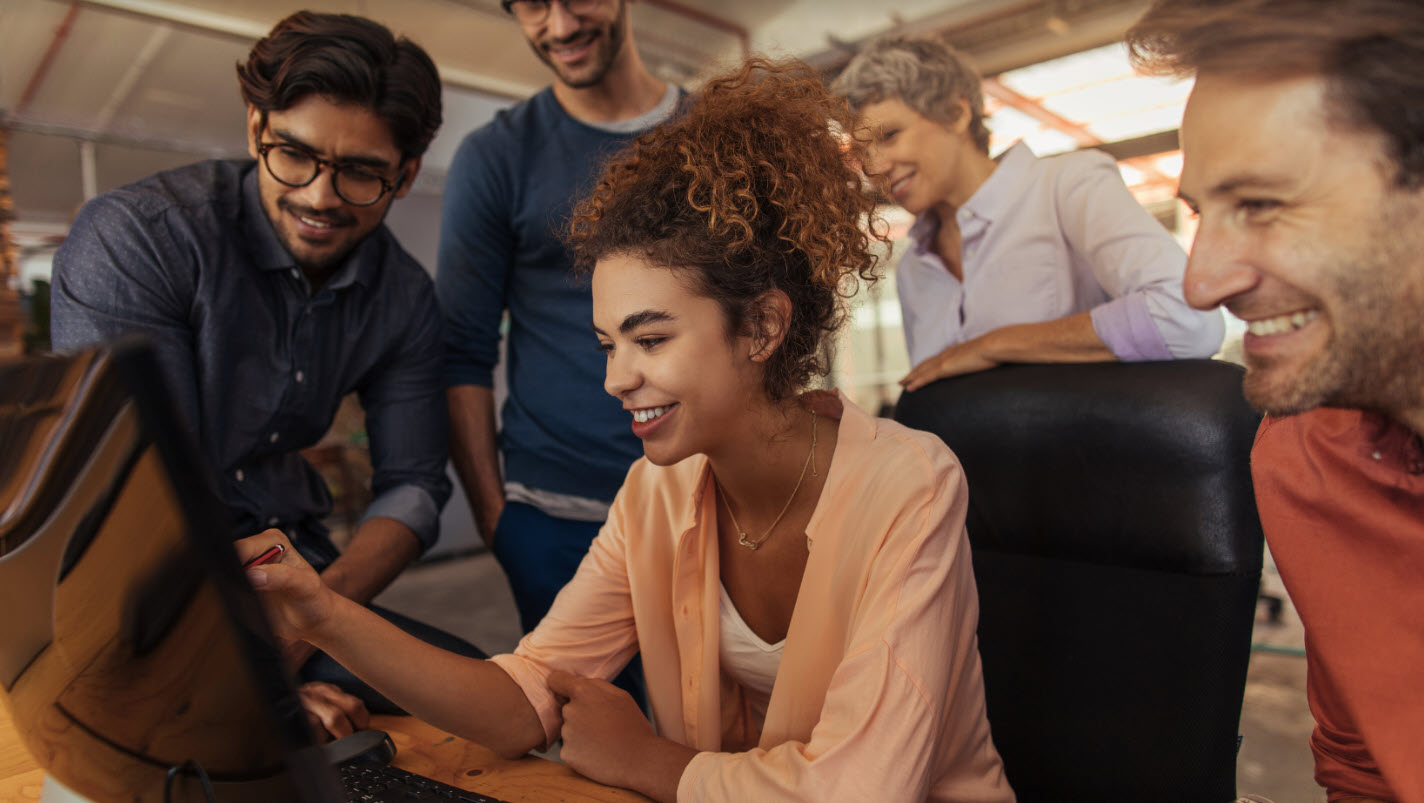 Engaged employees are an organization's key to success, yet it seems that many companies have not received the memo (text, voicemail, emoji … or whatever communication strategy you're using now, though we don't necessarily recommend texts, voicemails, or emojis).

To review, our definition of employee engagement reads as follows: Employee engagement is the extent to which employees feel passionate about their jobs, are committed to the organization, and put discretionary effort into their work.

It can still feel like an abstraction, but once your organization identifies the types of engagement, it can develop strategies to increase them.

What are the four types of engagement?

1. Affective engagement is an emotional connection and positive attitude an employee has toward the organization, organization values, and organization mission.
2. Behavioral engagement is an employee's involvement and participation in the organization's activities.
3. Cognitive engagement describes the level of an employee's focus – the discretionary effort they put into their work.
4. Social engagement refers to the employee's sense of belongingness, the connection they have with their colleagues and the organization.

What strategies can your organization implement to increase the four types of engagement?

1. Affective engagement strategies: Management should take the lead here, cultivating a culture of optimism in the workplace.
Take out the "but" when giving positive feedback. Recognize and applaud the success of a project in the moment. In due time, at the next staff meeting, take time to solicit feedback on what worked, what could improve next time.
Create a safe work environment for everyone to share ideas, thoughts, and feelings. Model assertive, positive feedback. Solicit opinions and implement changes when possible. Empower your team to be leaders and change-makers.
Be an active listener.
Be transparent about what's happening in the organization. Lose the "need-to-know" attitude.

2. Behavioral engagement strategies are shown through an employee's actions (behaviors) at work, on the job, their initiatives, and employee citizenship actions.
Start with an employee survey to measure engagement. This will give your organization leaders the opportunity to identify, understand, and fix employee engagement problems through meaningful actions.
Take an absenteeism audit with the help of HR. Which teams or departments are experiencing higher rates of absenteeism? Ask why.
Likewise, which teams or departments have more active employees and less turnover? Ask why.
Improve communication with a strategic plan that reaches all collaborators.

3. Cognitive engagement and employee focus can be highly dependent on the organization and managers.
Ensure your employees' work is aligned with organization goals. Be explicit about their why, their purpose in the organization.
Stop interrupting your employees with unnecessary texts, messages, emails, and phone calls. Consider implementing a no-talk Tuesday afternoon, no-meeting Wednesdays. These allow employees to do and make, instead of talking about doing and making. This gives them real, uninterrupted blocks of time to get work done.
Provide your employees with updated software, comfortable work spaces, and good equipment. Provide them with the resources they need to get the job done.

4. Social engagement strategies and creating a real community at work can combat the loneliness epidemic and increase engagement.
Provide meaningful support and mental health benefits.
Create connections between team members, teams, and across the organization by celebrating life – birthdays, anniversaries, and holidays.
Set up book clubs, hiking clubs, and lunchtime MOOCs for those who want to connect outside of work. (Don't forget your remote workers).
Encourage social media activism and provide employees with clear guidelines about social media expectations.
Create a culture of belongingness.

By recognizing the four types of employee engagement and developing strategies to improve them, your organization leaders, with the support of HR, can implement meaningful action plans to improve morale, motivation, and employee retention.