The team assessment survey results are provided to everyone on the team via an interactive dashboard, where team members can see a high-level overview, analyze team effectiveness and performance, drill into important details, and download a printable copy of the report.
Focal Team™ report Includes: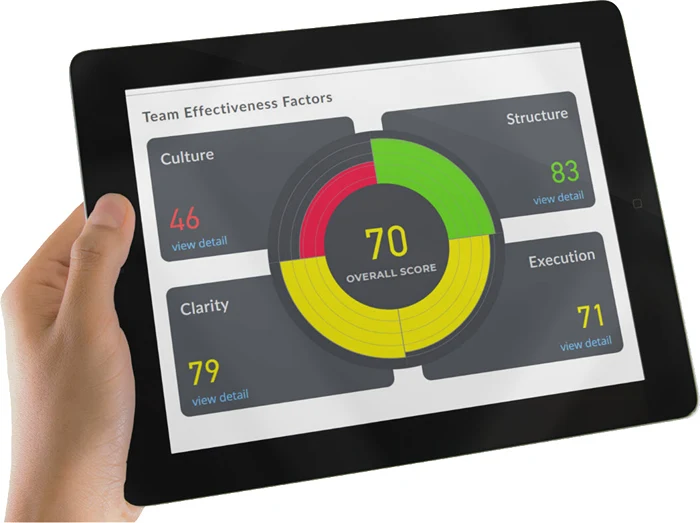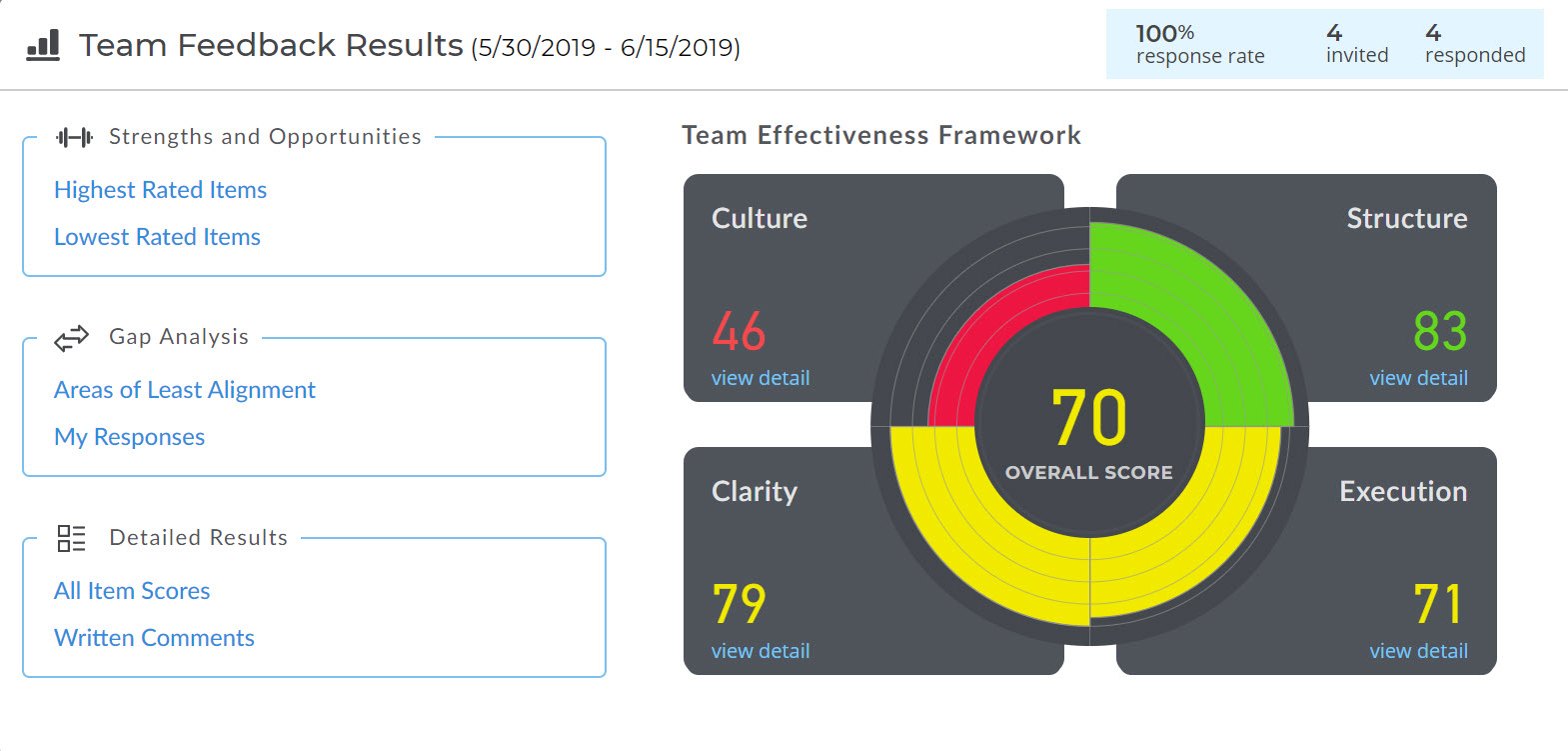 Summary Results
When you log into the online dashboard, you can instantly see the team's overall score and quadrant scores, for areas most important to building team effectiveness. Clicking any quadrant shows a sorted list of survey items within it.
Identify Strengths & Opportunities
The survey report provides a solid overview of team dimensions and effectiveness. Leverage the team's strengths by identifying its top-rated survey items and shore up its weaknesses by uncovering the team's lowest rated items. Flag items you want to focus on for team building.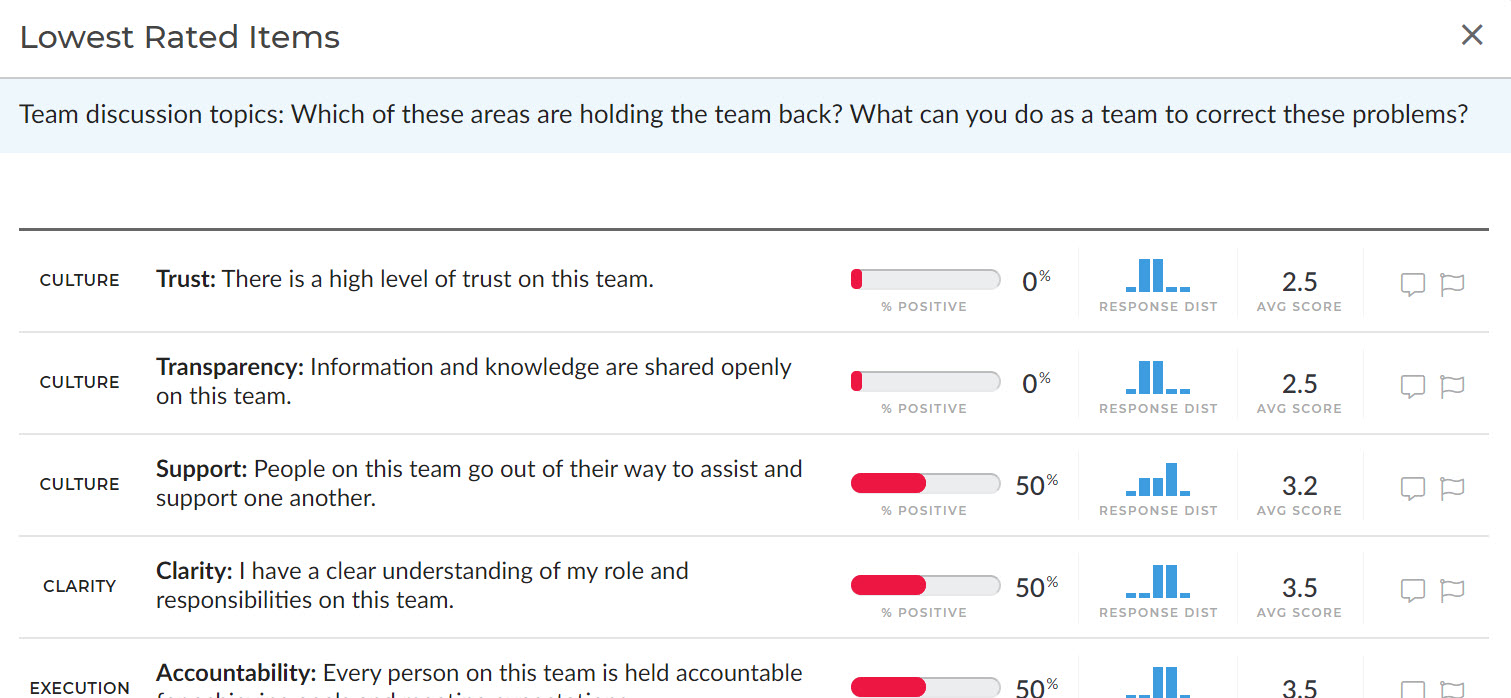 Gap Analysis
Examine areas where the team has the least amount of consensus. Compare your ideas with the rest of the team to understand their different perspectives and experiences. Discuss the gap analyses and identify team building opportunities to build trust and improve alignment.
Category Scores
Clicking on any quadrant shows the team assessment survey items within it, sorted from highest to lowest score. For each item, we display the category, the percent of response that were positive, the response distribution and the average score.