Tour
Easily manage and analyze team assessments to create actionable insights that improve team performance and effectiveness.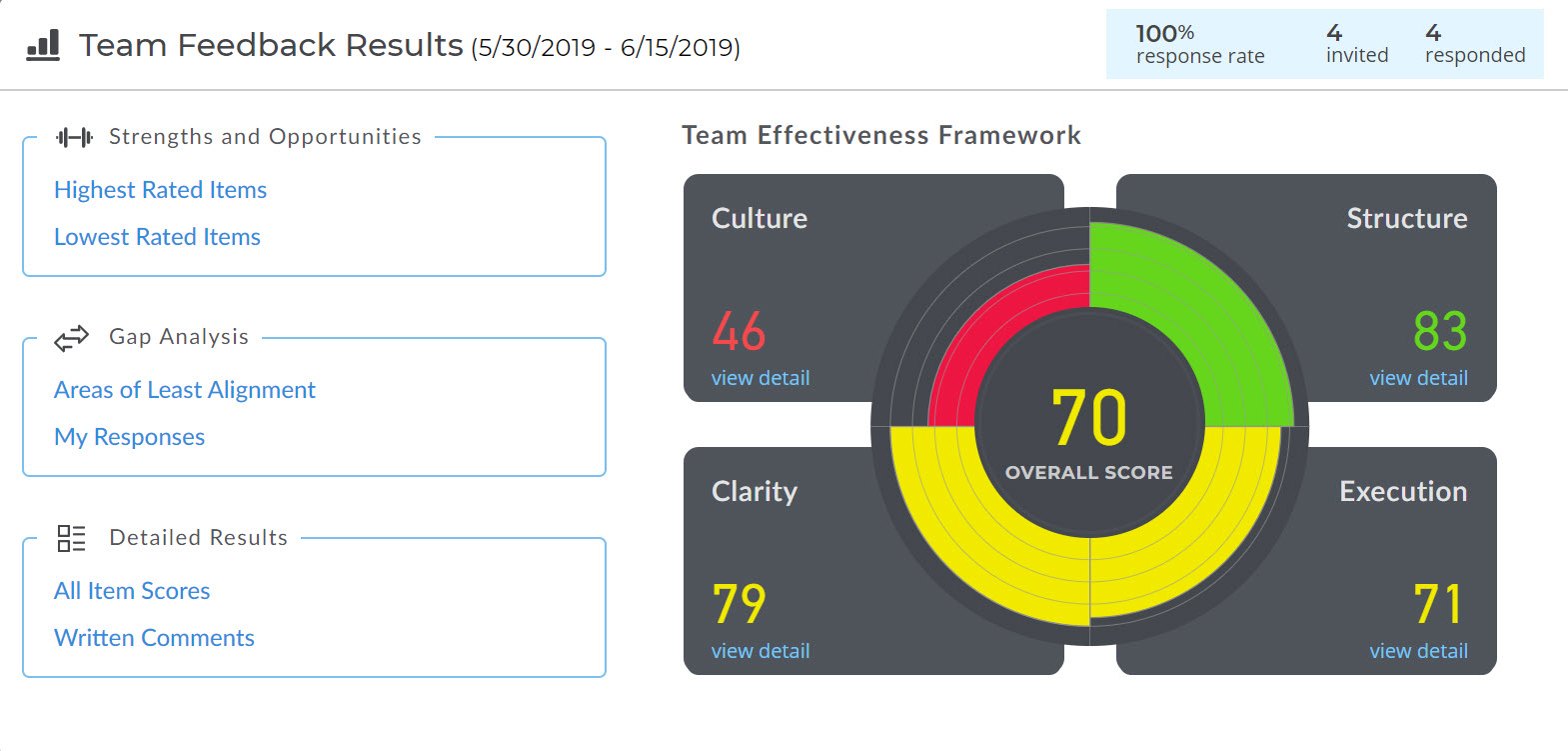 Online Reporting
In the interactive dashboard, teams can see a quick summary of team assessment survey results and drill into important details for a more complete picture. Identify strengths, team building opportunities, gaps, trends and much more.
Expert Guidance*
Insight & advice from our experts help you better understand issues and take corrective action. From common causes of problems to tips for team leaders, the information and tools to help you understand how to build your team and become an effective leader are all right there when you need it.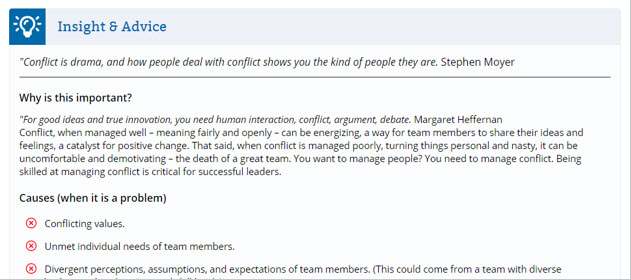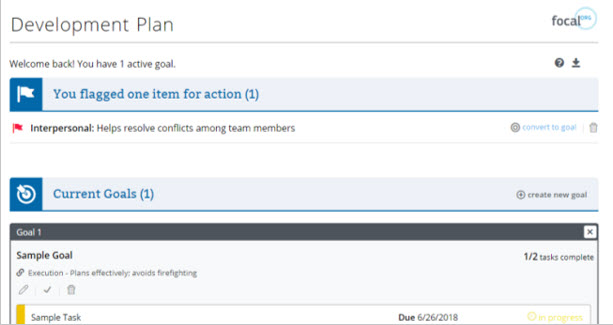 Action Planning*
The team assessment survey is a guide to improvement. After flagging survey items for action, you can make development plans to improve teamwork and team performance with goals, tasks and due dates. As you finish each, you can mark them complete. This page is shared with the team so everyone can collaborate and remain on the same page.
Progress Monitoring*
Get feedback on your focus areas, to maximize the relevance and impact of your team building and developing efforts. Then, get feedback on your progress and solicit ideas for how to adjust for greater impact.