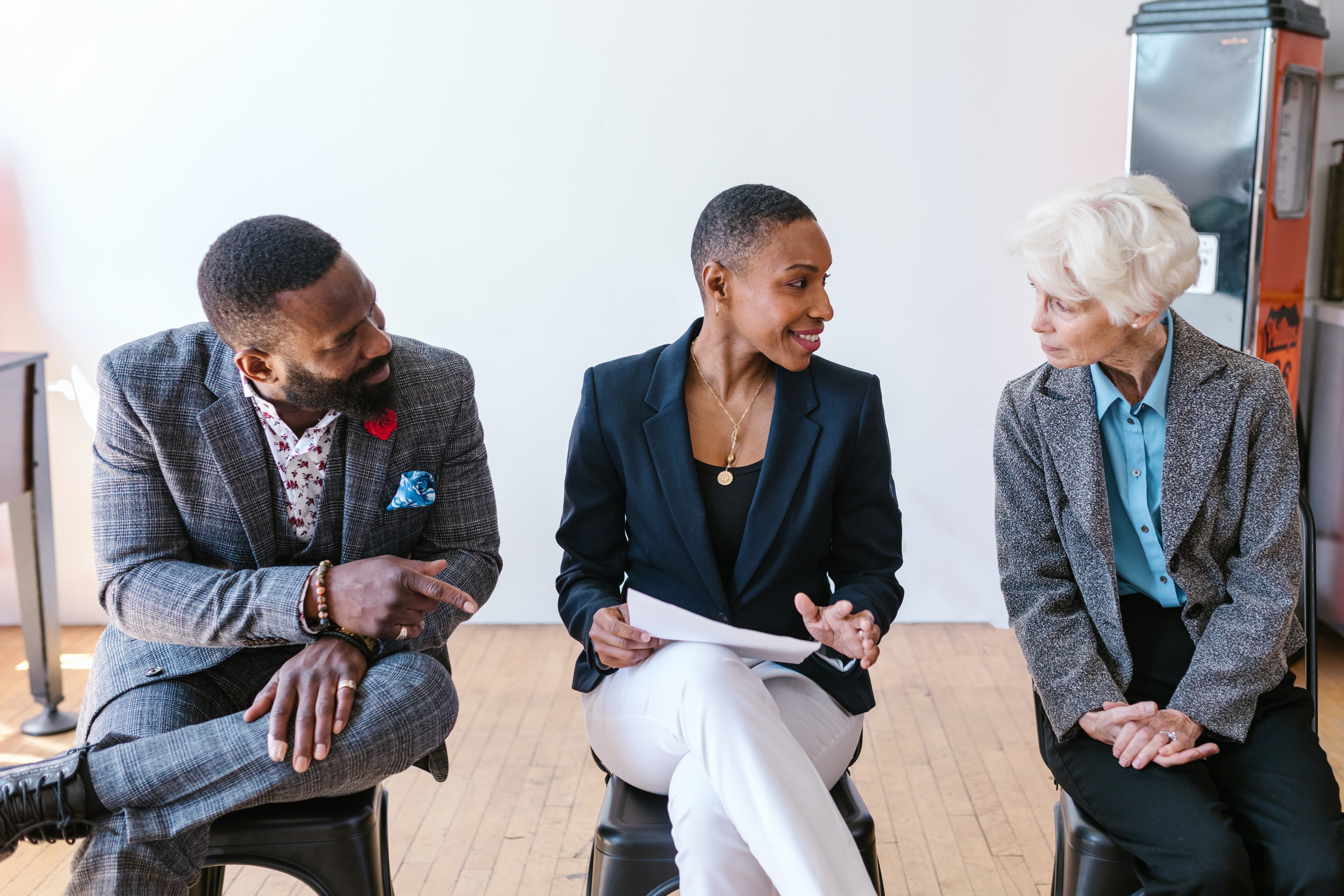 Diversity, equity, and inclusion matter. Organizations are organisms that are alive and continuously growing, changing, and learning. Building a workforce that reflects the customers you serve and products you develop matters. Look around. Are your company leaders and boardroom stuck in a 1950s time warp?

This isn't so shocking as 8.1% of CEOs of Fortune 500 companies are women (41) of which 2 are black. This is record breaking, according to Fortune magazine. As of May of last year, according to an NPR article, just five CEOs of the Fortune 500 are black, and over 25% of Fortune 500 companies don't even have a black board member. We've got a lot of work to do.

It's time to walk the talk and become a diverse, equitable, inclusive organization, on all levels. An organization culture that embraces DEI:

1. Increases innovation.
2. Fosters better decision making.
3. Makes teams more agile.
4. Improves an organization's bottom line.
5. Improves employee engagement.

A key piece of implementing effective DEI strategies is rethinking and unlearning. Here 7 DEI strategies that you can implement, starting today, to build a better organization.

1. Take a DEI Survey. Get a real-time view of where your organization is and compare that with your perceptions of your organization and where you want to go. CustomInsight provides the DEI survey free of charge.

2. Hold organization leaders and employees accountable. W. Edwards Deming, scholar and teacher, said, "You can't manage what you don't measure." Based on your DEI survey, put together a DEI committee and action plans. Establish DEI metrics. Create strategies specific to your organization's mission, vision, and goals. Socialize plans and implement them. Hold leaders and employees accountable for their words and actions and meeting these goals.

3. Provide real support for DEI measures. Provide funding for DEI initiatives and develop programs that make a real difference: mentoring programs, training, employee surveys, outside consultants and more can all be part of your DEI strategy. None of these can be successful without necessary resources.

4. Understand, and communicate, diversity. Diversity isn't a quota to fill. Diversity means diversity of thought, education, background, ethnicity, religion, age, disability status, sexual and gender identity, veteran status and more. Use consistent messaging on how diversity improves your organization's financial and cultural health. Use social media, newsletters, intranet, seminars, meetings, posters, brochures and more. Tag posts with WomenLeadership, LGBTQ, Diversity, Inclusion, Veteran, MentalHealth. Get the conversation going.

5. Be a safe organization. There is so much we can learn from one another and bring to the table when everyone's voice is valued. Establish trust. Provide leaders with active listening training, starting with the basic 2X1 rule (two ears, one mouth). Use our free online suggestion box. Listen to your collaborators – what they're saying, what they're not. Be adept to friction, and don't shy away from tough conversations. During management's one-on-ones, include a more personal question like "Are there any outside things that you want me to be aware of?" This can give you real insight to challenges your employees might be facing.

6. Recruit, hire, and promote diverse leaders. Diversify your candidate pool for jobs. Instead of working with one recruiter, use various job boards – everything from all-female and historically black colleges to Latino, LGBTQ, and veterans job forums. Shift to consensus-driven hiring practices – steering clear of majority rules. This supports dialogue and debate about choosing the right candidates for both technical and soft skills.

7. Provide benefits that matter. Flexible work schedules and family-friendly arrival and leave times support caregivers and parents. Floating holidays support people of diverse religious and ethnic backgrounds. Professional development opportunities support great candidates who lack technical skills because of lack of access to education. Have a smart benefits package that help collaborators from all backgrounds and needs.

February commemorates Black History Month. It's a month to remember and recognize our complex shared history as a country. As organizations, the best way to celebrate diversity, equity, and inclusion is by making long-term, authentic commitments to it. Keep in mind, long-term strategies to improve DEI will take time, energy, and resources. It's not only the right thing to do but also the smart thing to do.