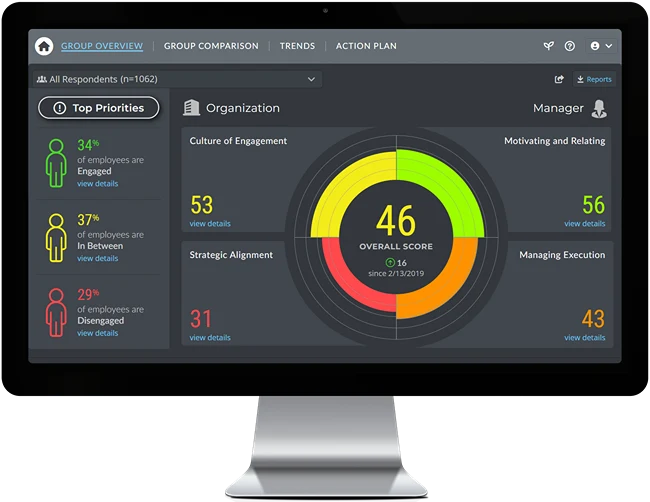 Employee Engagement Sample Reports
The Engagement Dashboard is an intuitive web-based analysis tool that quickly shows how your organization is scoring on key success factors. It goes well beyond "just" employee engagement, providing a comprehensive diagnostic of organizational health.
Engagement Dashboard Features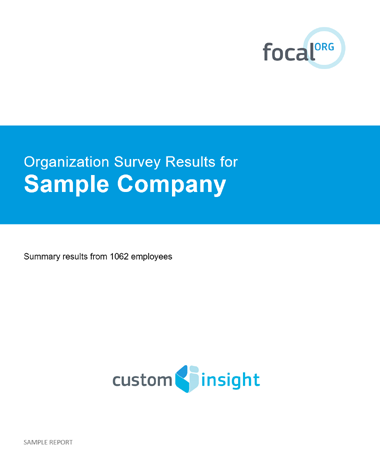 From within the dashboard, you can download preformatted reports or you can create and download your own custom reports.
Report formats include PDF, Word, and Excel.