Sample Applications
Exit surveys
Diversity & inclusion
New hire assessments
Benefits questionnaires
Engagement and satisfaction
Survey Report Formats
You can customize many elements of the standard report, from the appearance (logo and colors) to the content (sections and groups). You can also view the survey results in an Excel report.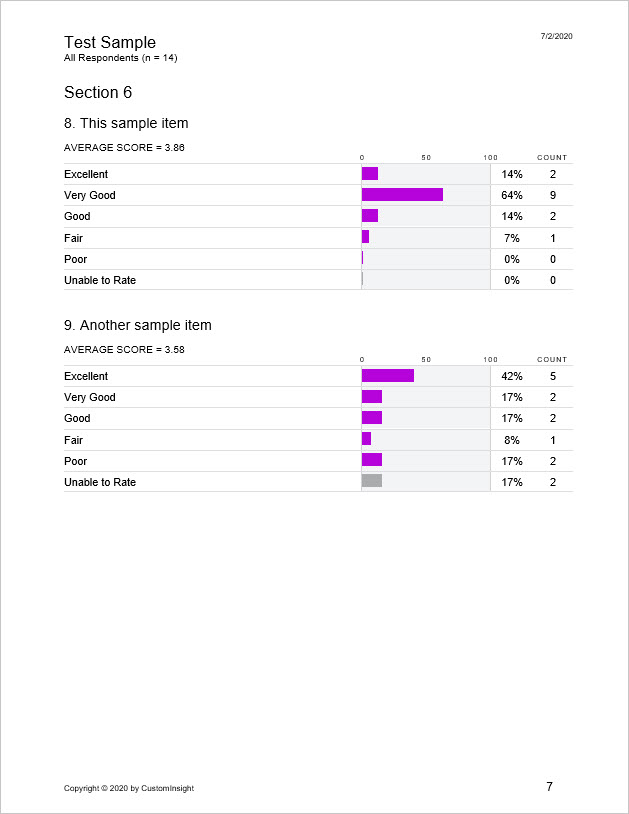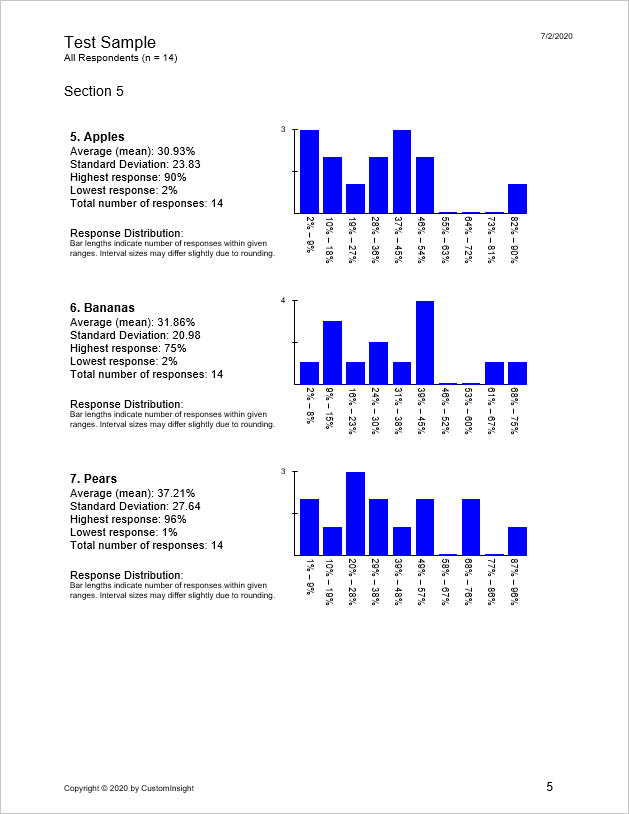 Survey Question Formats
Create a custom survey using our online platform and include any combination of the following question formats.
Engagement questionnaires should meet your organization's needs. If you require a question format not listed here, please let us know.
Multi-point rating (e.g. Strongly Agree to Strongly Disagree)

Choose from 2-point rating scale up to 10-point rating scale
Specify rating labels
Include/Exclude "Unable to Rate" option
Low to high or high to low rating label direction

Multiple choice

Select one or select multiple
Limit number of selections ("Select up to X choices")
Randomize choices

Drop-down selection list
Short answer text box
Single-line text response
Numeric values (%,$,etc.)
Points distribution / grouped numeric
Sample Question Formats
Multi-Point Rating

Multiple Choice Question
Available as "Select only one" or "Select all that apply"

Drop-Down List

Short-Answer (Text Box)

Single-Line Text

Numeric Values

Points Distribution / Grouped Numeric