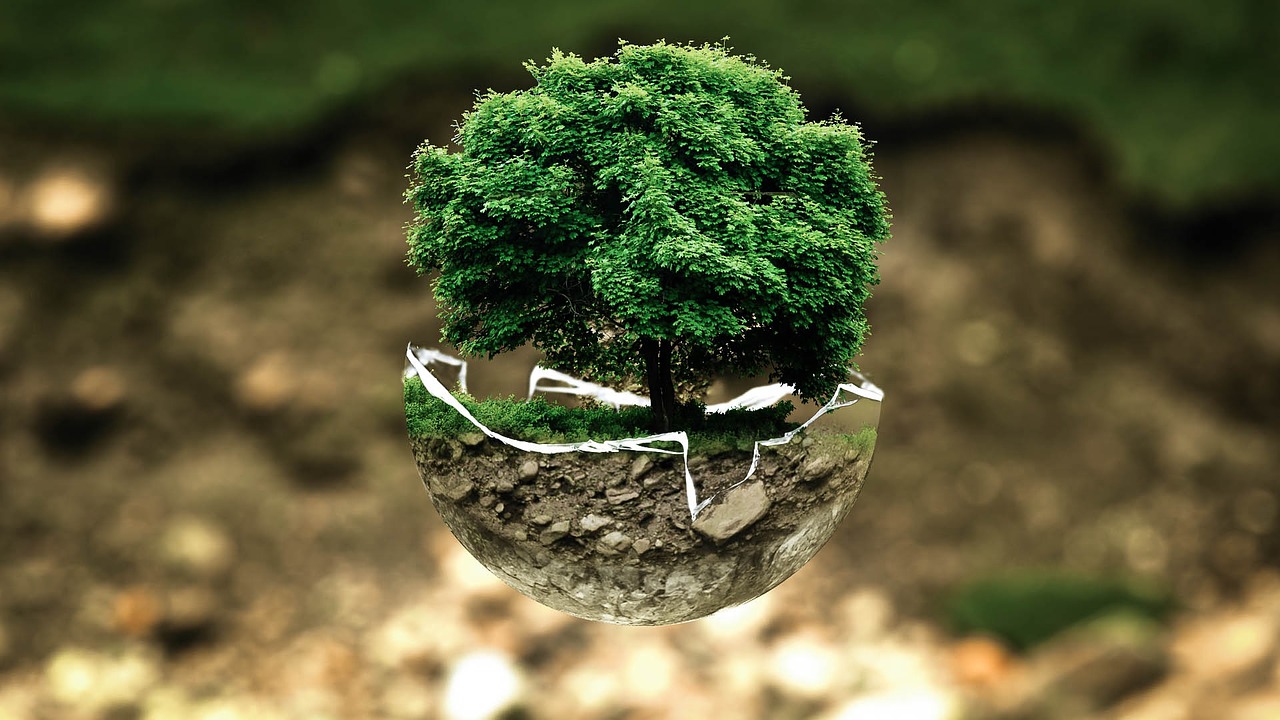 Stop.

Slow down.

Take a critical assessment of your organization's practices. How is it adding to contamination worldwide? And what small changes can you make to create a big impact?

Shouting "go green" can feel empty when there are inconsistencies in an organization's practices. The bottom line is that engaged employees understand that financial, environmental, and social issues are connected, and the work an employee does plays a critical part in all three. Moreover, conscientious employees need to know that their workplace is addressing all three issues. These employees, when they see the results of an organization-wide practice, will be more engaged, as the organization walks the talk. This is powerful.

Saving the world is a tall order for many businesses. We're not Superman. But by making some key decisions to reduce, reuse, and recycle, an organization can make a big impact both on the environment and its employees. Being mindful, and intentional, is something we all could have a little more of these days.

Here are 5 tips to go green … and mean it. (Most of them take little time and money).

1. What are your organization's values? Make sure they include sustainability. Put them in writing – in your manual, your strategic goals, and your Website. Make these goals visible. Hold workshops. Invite guest speakers. Then create a sustainability report at the end of the year. How much money, time, and energy was saved by implementing green procedures?

2. Create policies that support your "green" goals. Be consistent. For instance, don't buy a thousand balloons for your anniversary when you are reducing use of plastic.

3. Create habits of sustainability – day-to-day practices can have phenomenal results:


No more plastic. Plastic bottles. Plastic balloons (for those birthday parties). Plastic plates and cups and straws and cutlery. No. More. Plastic. Have a filter installed in the tap and encourage employees to bring their own water bottles.
Go paperless. Print as little as possible. Then print less.
Turn off the lights!
Wear a sweater or go tie-less in summer. Turn down the air conditioning, and heating, by having flexible dress codes.


4. Create a committee or, better yet, have sustainability be an intrinsic part of a job description. When sustainability is the goal of an organization, a value, this falls flat if there isn't a significant effort put into creating a committee, or even a job profile, to keep things green. This can be part of your human resources department.

5. This is a top-down issue. It will feel empty to tout green values if the CEOs drive around in Hummers. Going green means that the CEO will be the first to start taking public transportation or riding her bike to work. She'll sort her garbage. Modeling behavior is more powerful than any written policy.

Going green isn't a trend. It's a necessity. There are even more powerful ways to go green, but every little bit helps. Start with these first steps to make a healthier, more engaged organization. The network for business sustainability has many more ideas for businesses to go green.

"If it can't be reduced, reused, repaired, rebuilt, refurbished, refinished, resold, recycled, or composted, then it should be restricted, designed or removed from production." – Pete Seeger, Folk Singer & Social Activist